Operating with low power consumption, Vertimix feed mixer has a mixing system with up to 2 vertical screws, according to the rancher's needs, designed to work with any type of roughage.
Vertimix mixes roughage homogeneously and in less time, be it in bales or rolls, as well as feed and silage.
1. New vertical mixing system
Efficient! Mixes any type of roughage in less time.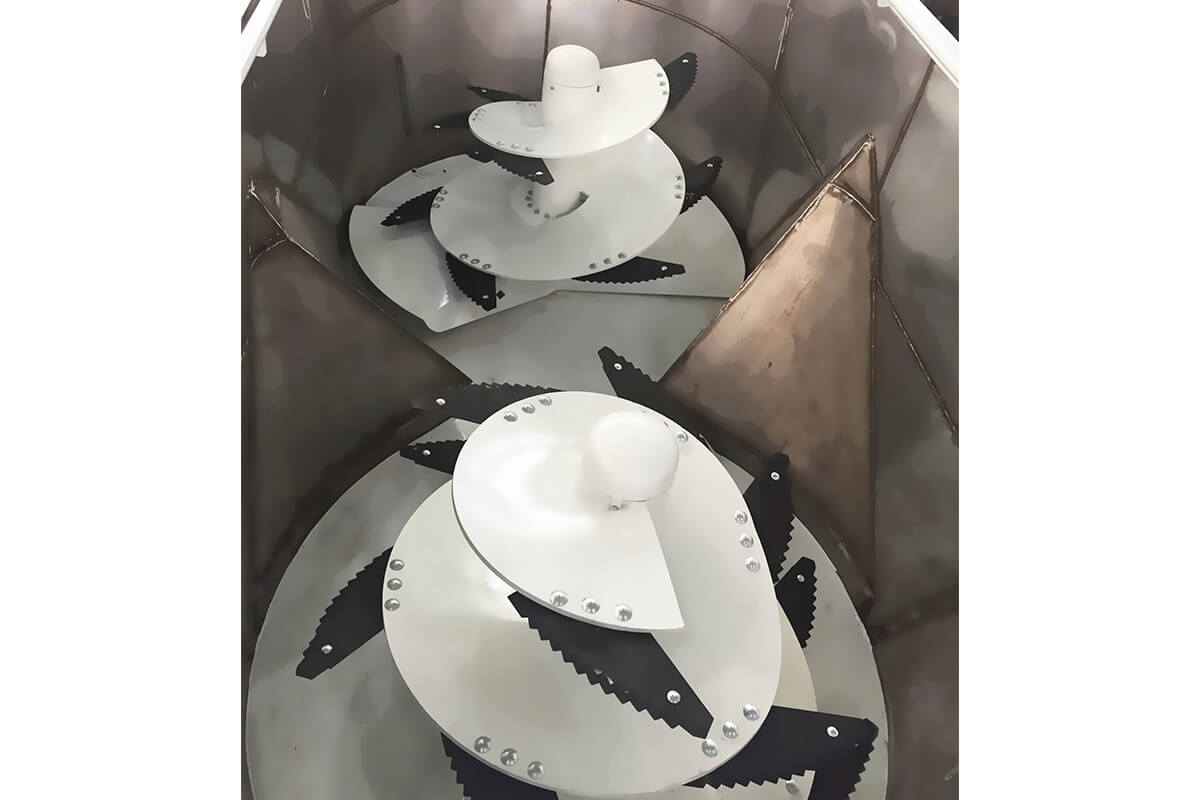 More agility! Rapid mixing, considering its cubic capacity.
3. Standard stainless-steel lining
More durability! Bucket side lined in standard stainless steel.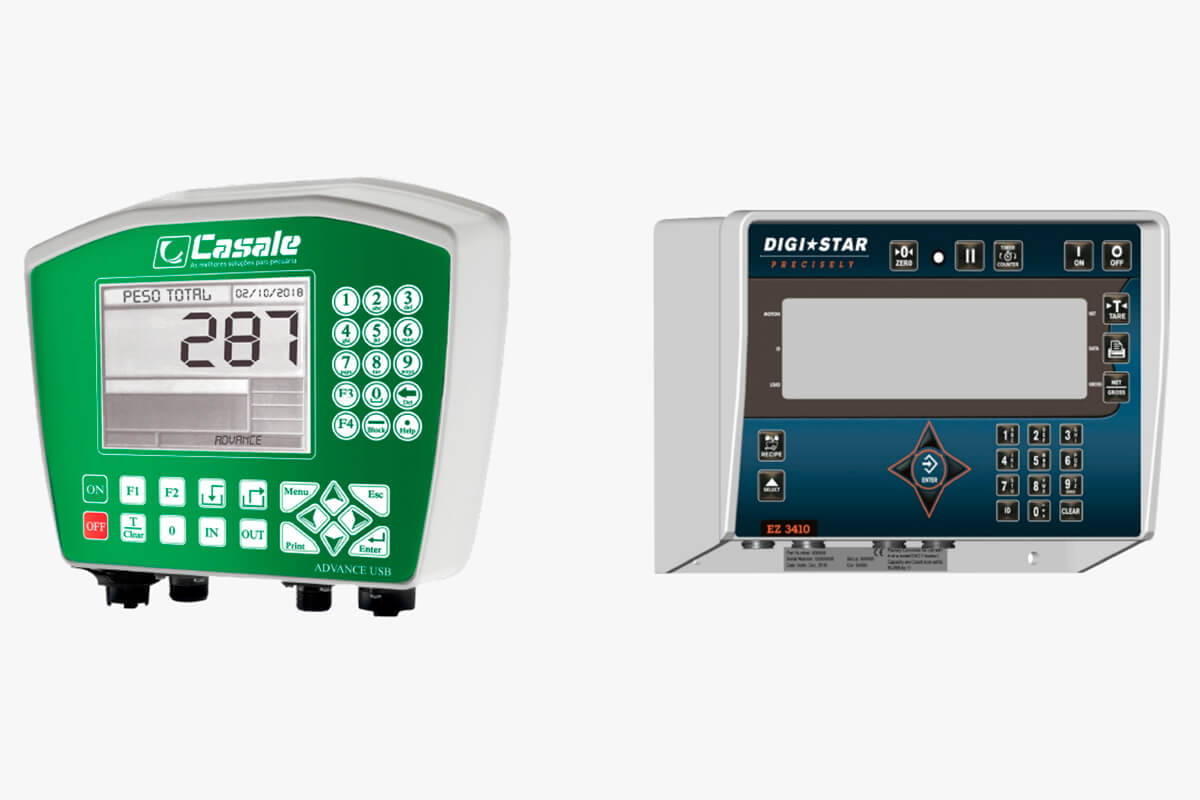 Control and precision! Assertiveness in procedures and distribution.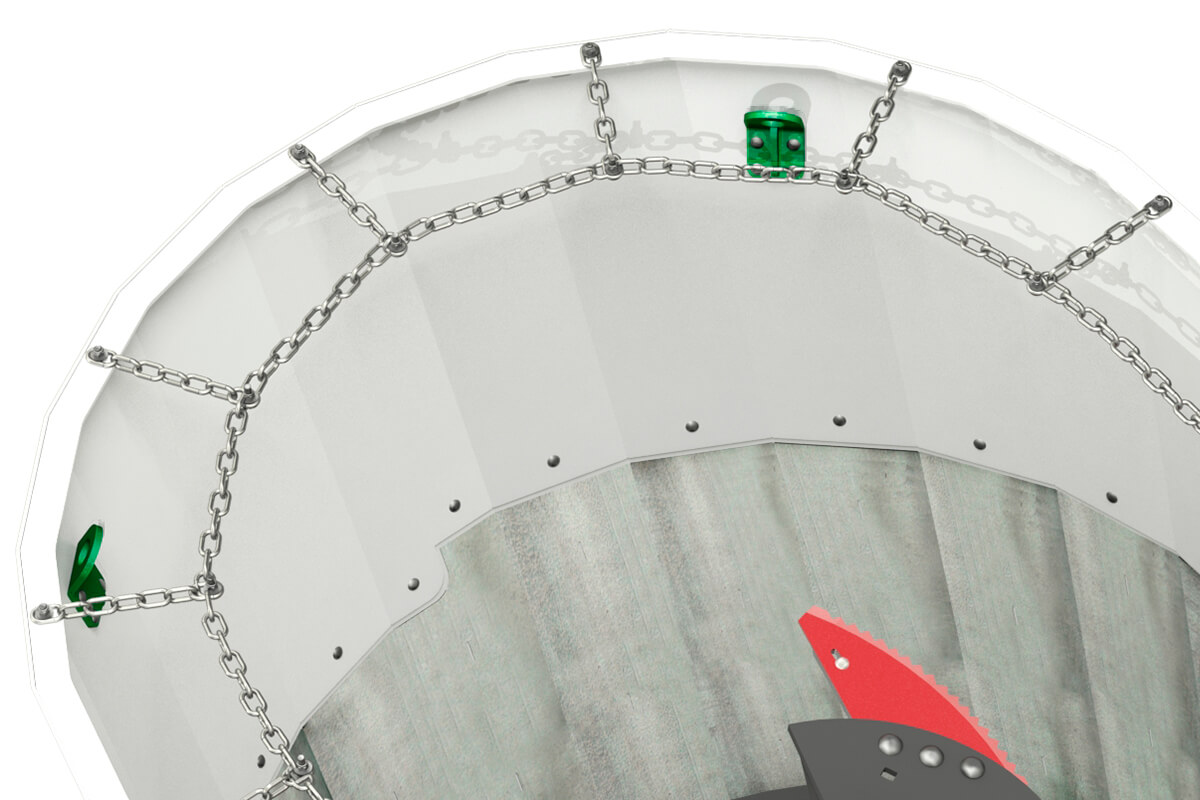 5. Flexible hay fall prevention system (optional)
No waste in the use of the hay ball.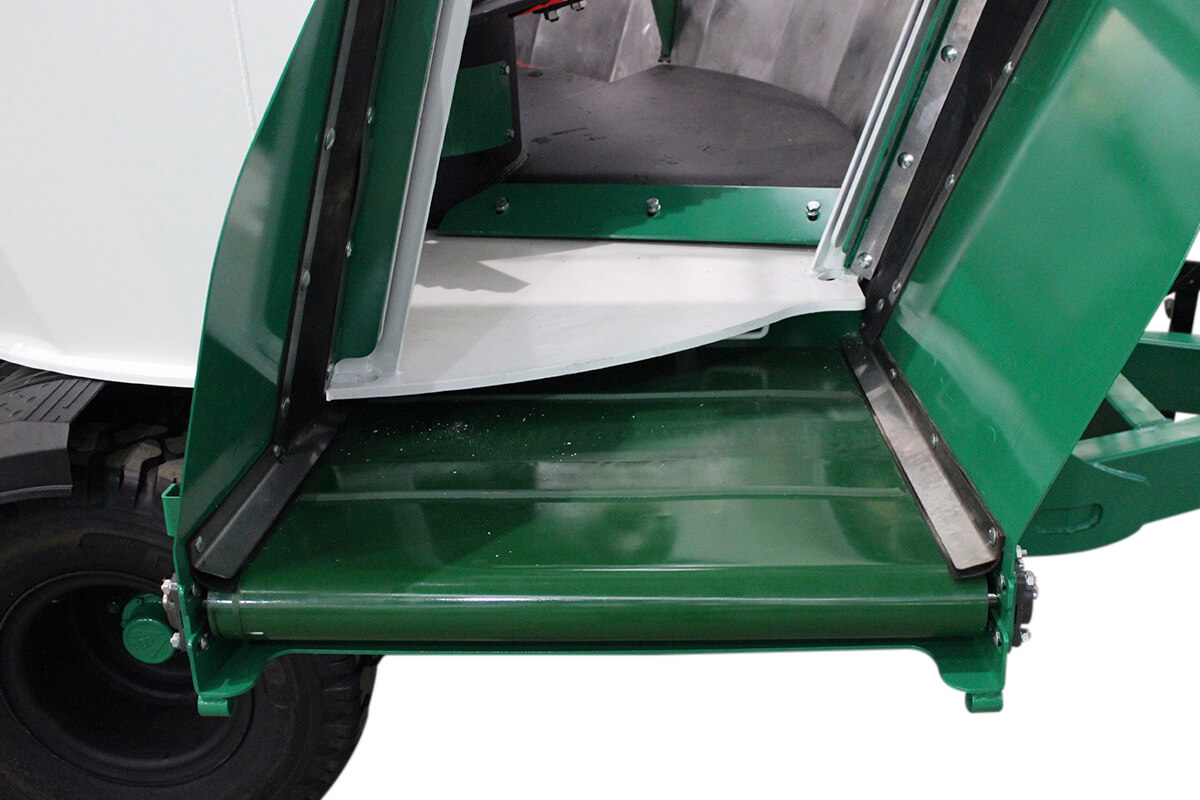 6. Discharge chute with PVC belt
Flexibility for use in troughs of different heights.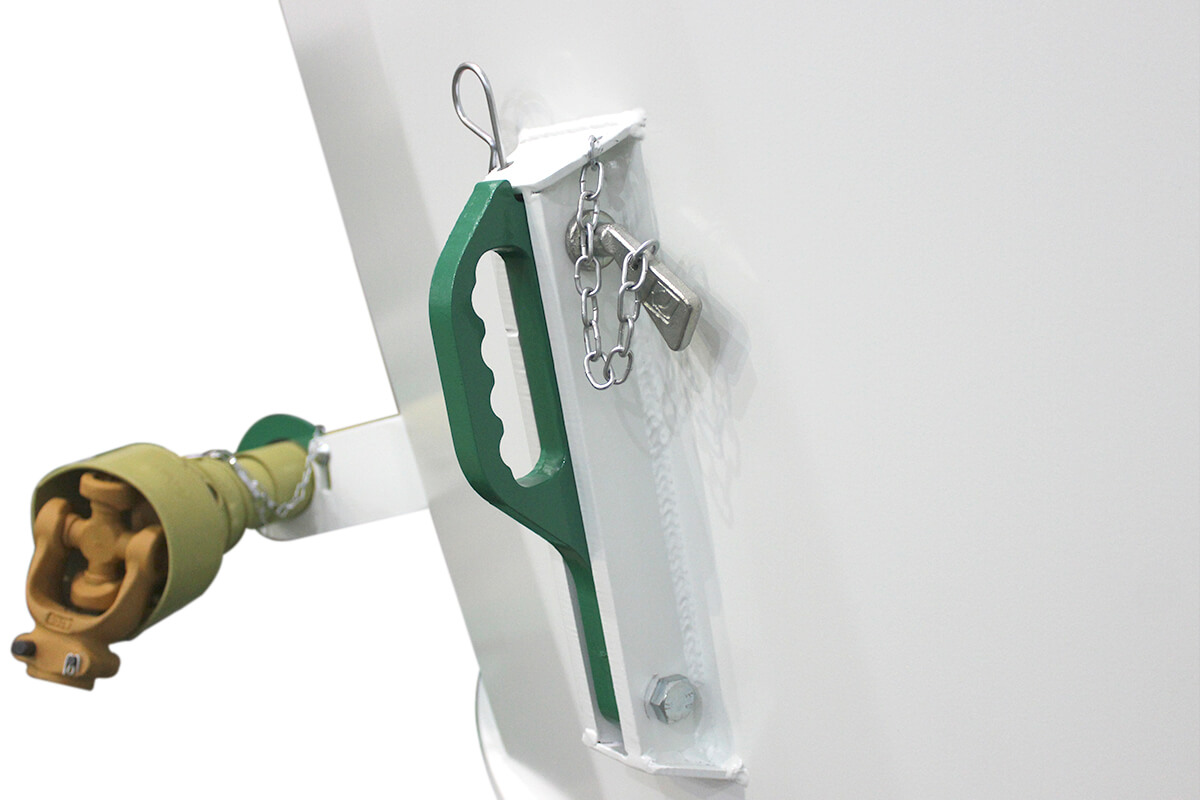 7. Adjustable counter blades
Efficiency in hay grinding.
Access other machines from this Casale product line