Feeder 20 SC is the spreader of mineral supplement and concentrate for pasture supplementation. It distributes any product as long as it is powder or pelletized.
Feeder 20 SC spreader is activated through the double control of the tractor. In addition, its advantage is the axle with lateral displacement and the bucket is built in roto-molded plastic, providing greater durability.
With the optional integrated GPS + scale, it manages the entire procedure as well as plans the distribution by routes, with the exclusive GeoPec Control system.
Know more about Feeder 20 SC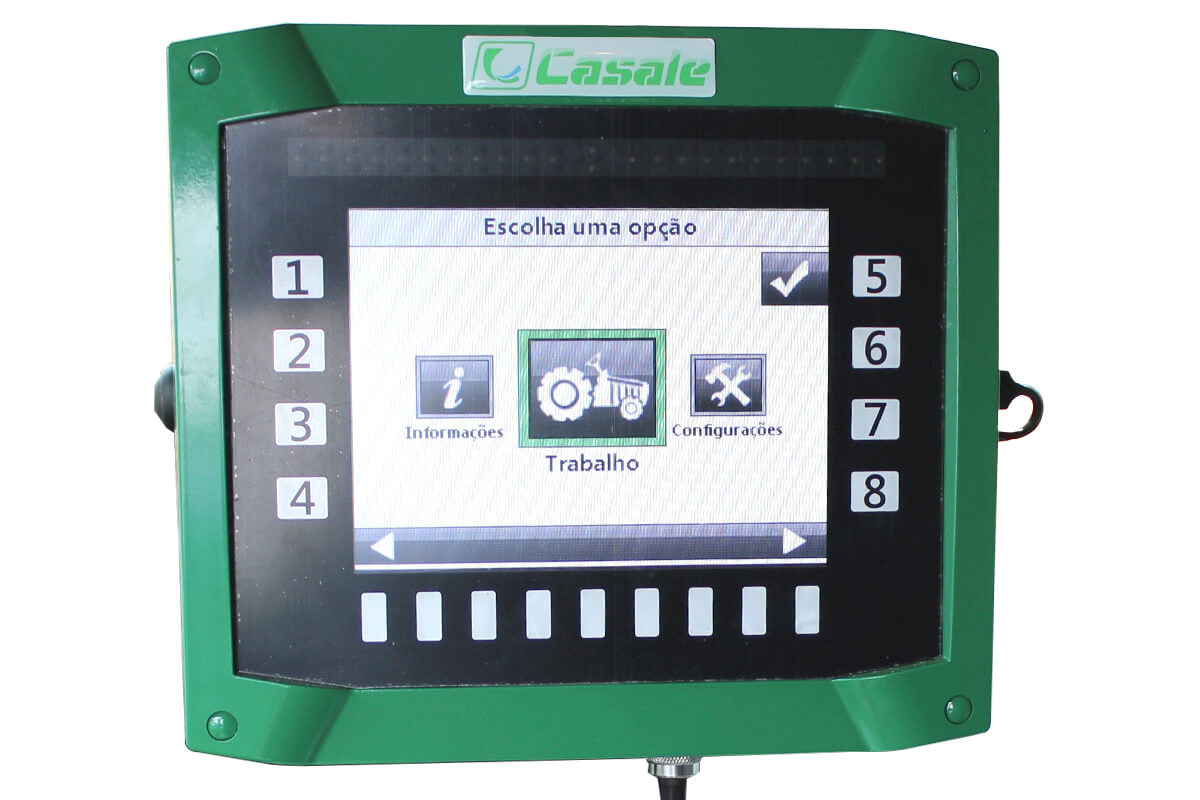 More control and precision, a Casale's exclusive product! Standardization in nutritional management according to nutritional recommendation.
2. Axle with single wheelset and agricultural tires
More lightness and resistance to procedures in the pasture.
3. Versatility! It increases the distance of the tractor to the trough and allows entry under salt compartments.
Versatilidade! Aumenta a distância do trator em relação ao cocho e permite a entrada embaixo de casas de sal.
Easier operation! Conveyor screw driven by hydraulic motor and flow control valve.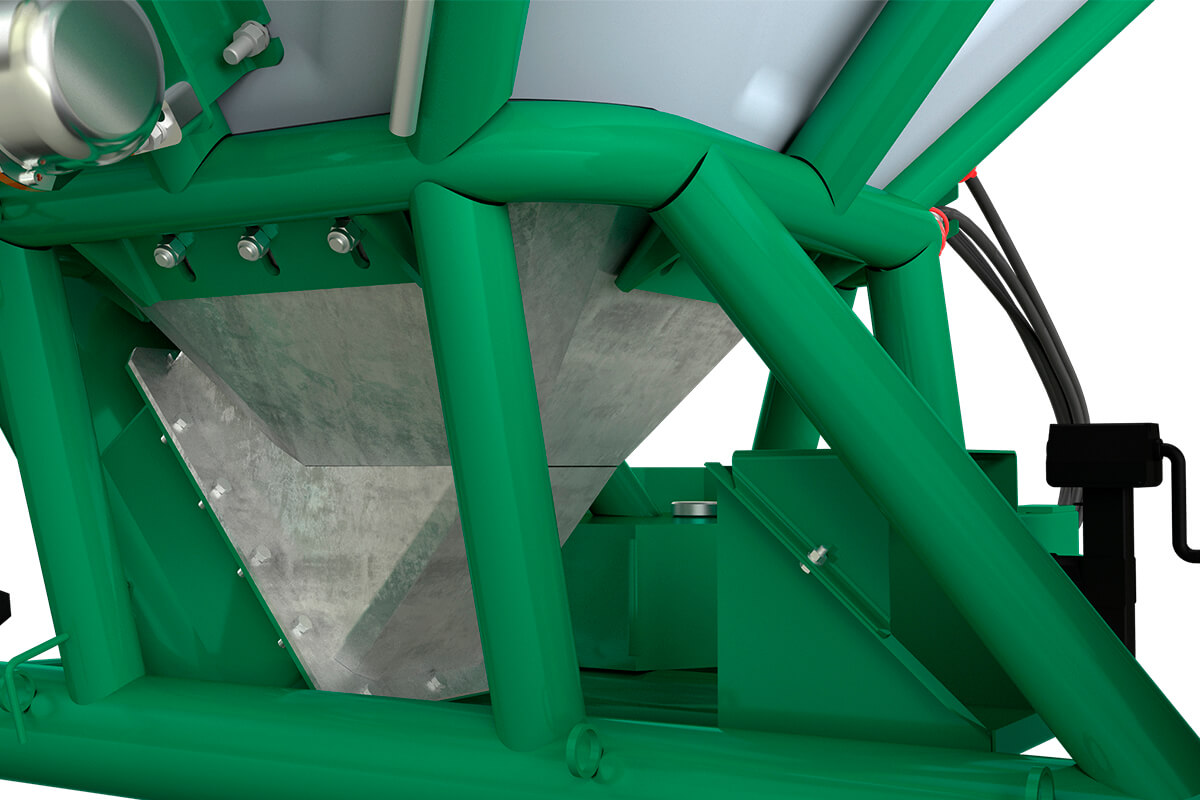 Lasts longer! More protection against abrasion.
More profitability in any period! Coverage for procedures in water periods.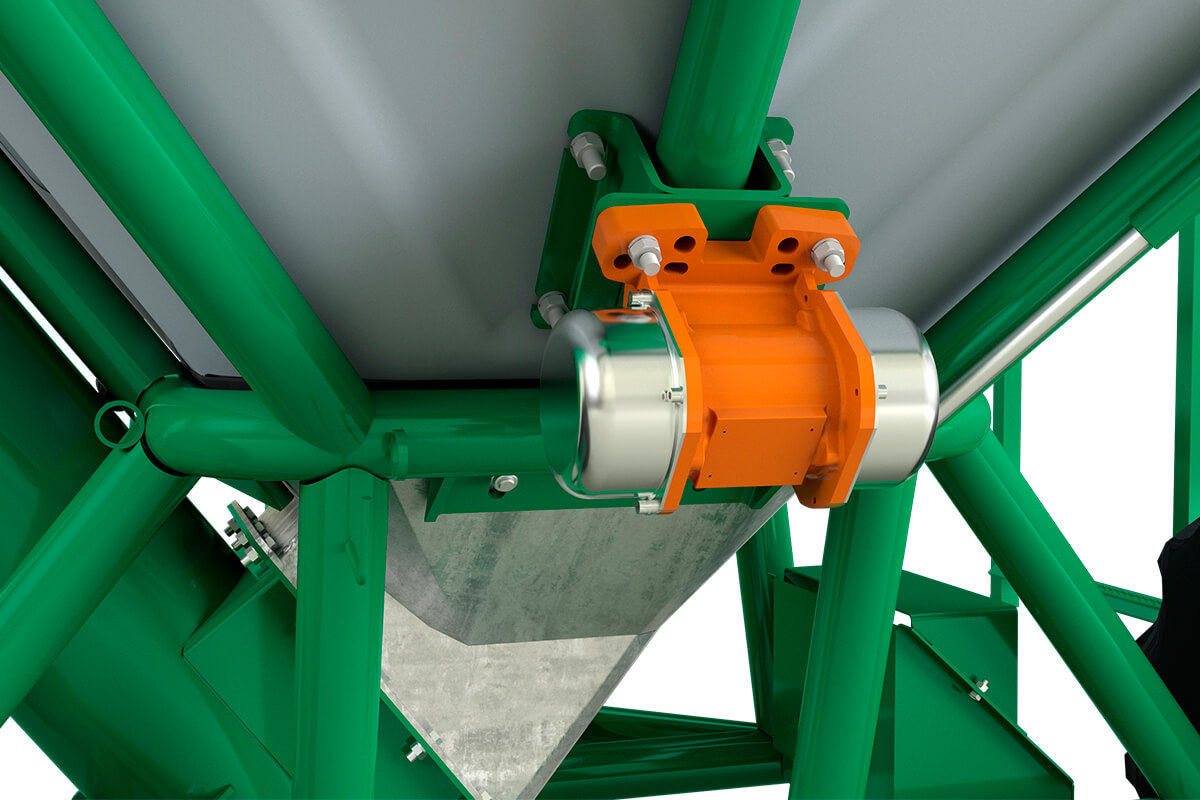 7. Uncompacting motor (Optional)
For use with mineral salt.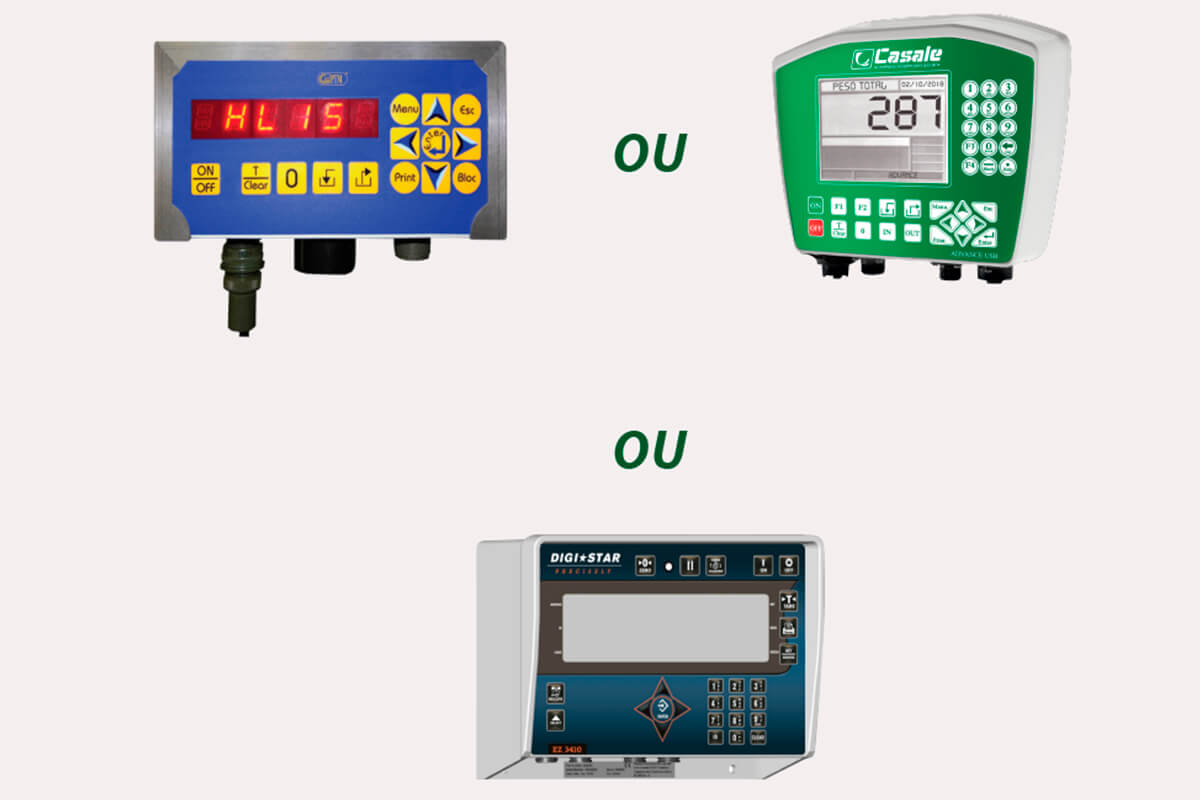 Control and precision! Assertiveness in procedures and distribution.